Application for different working condition for overhead crane
Our double-girder overhead traveling cranes, some countries also called briodge cranes and EOT cranes offer exceptional load capacity and minimum deadweight. Their precise and stable geometry provides travel characteristics that minimize wear on the end carriages and runway. In addition, the load hook can be raised between the two crane girders which enables maximum lifting heights. It makes the lifting work more easier.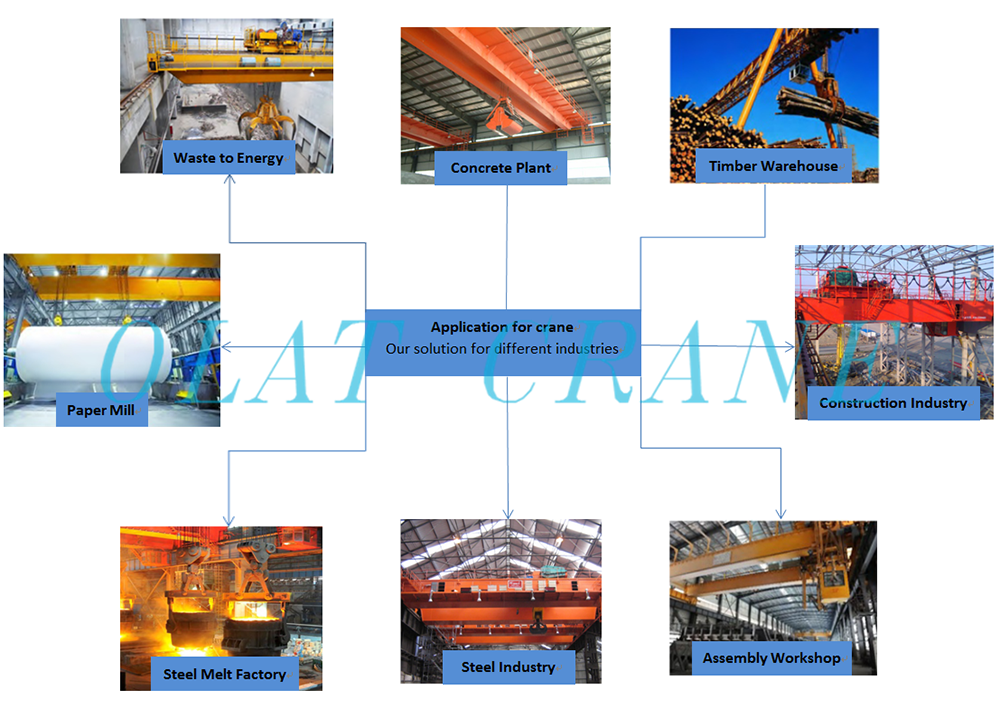 By different working environment, the overhead traveling cranes can equipped with different hangers, like grab bracket, steel coil lifter, steel plate lifter, hook cross hangers, C type hooks, and so on. The overhead traveling cranes can be apply for steelindustry, component assembly workshop, boiler factory, paper mill industry, concrete plant, timber warehouse, and so on.
We Olatcrane not only offer products, what we offered is a whole system solution to help you improve your work effiency. Any interested, contact us info@olatcrane.com