Supply Discount Container ship to shore Gantry Crane Brands
Container Gantry Crane
OLATCRANE

HENAN

50workdays

1set/month
1. The container lifting gantry crane or RMG mainly consists of the steel structure, lifting mechanism, micro-transfer mechanism, spreader anti-sway system, crane traveling mechanism, container spreaders, electrical equipment, and other necessary auxiliary equipment.
2. The container gantry crane due to its crane traveling device differently, it is divided into 2 types, rail-mounted container gantry crane, and rubber tire container gantry crane.
gantry crane Brands, Discount container crane, Supply ship gantry crane, ship to shore gantry crane
Instruction of container gantry crane:
1. The container gantry crane applies to international standard container transporting, loading and unloading at the container yard and railway container depots. It can be running and be moving in the yard, it has the advantage of high production efficiency and fine maneuverability. RTG is powered by cable drum. At the same time, diesel generating set is equipped for conditions when the power offers the crane moves to another yard.
2. The crane is equipped with appropriate flexible hydraulic container spreader, which is connected to trolley through the upper frame and wire rope system.
And the hydraulic power comes from spreader itself, and we just provide the power supply and communication.

3. Hoisting mechanism and trolley travel are able to work simultaneously or separately with load; the same applies to gantry travel and trolley travel.

4. The electrical drive of the main working mechanism is equipped with full digital AC frequency convertor, PLC speed governor and constant power adjustment device for hoisting mechanism.

5. The crane has a monitoring and management system. It has the function of data collection, analysis, management, and fault diagnosis and is also able to deliver the main parameters and operating conditions to the electrical room, cabin, and control center for monitoring and control.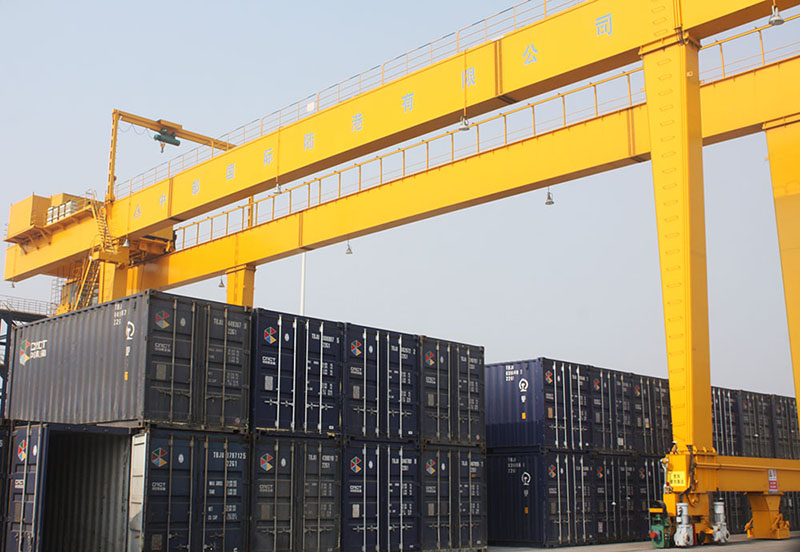 Rail-mounted gantry crane is a kind of rail-mounted crane used to offload, stack and load 20ft, 40ft, 45ft ISO standard containers. Its provision of power is offered by cable reel. The crane contains three mechanisms: hoisting, trolley traveling and gantry traveling. The trolley running along the track mounted on gantry beam is capable to serve among legs. The crane is able to make straight movement along rails.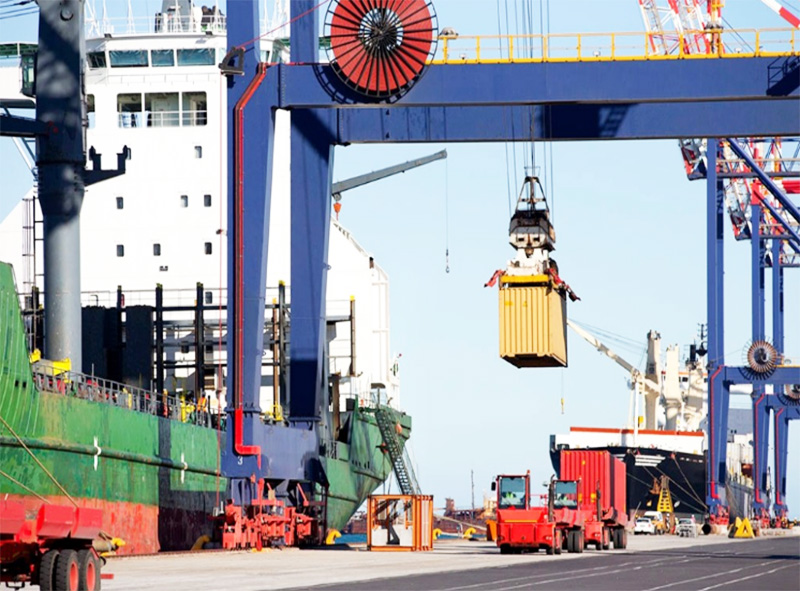 Rubber Type Container gantry crane is a special machine for container cargo stacking operation, widely used in port terminals and container yard. High efficiency, high speed, General level of A6~A7 and is a special container spreader, can lift 20, 40 and 45 standard containers and hydraulic tank. Tires can achieve 90. steering, change working site, along with 20. Or 45. oblique function, equipped with a cable drum, when changing the working site it uses itself transition power--- generating group, without an external power supply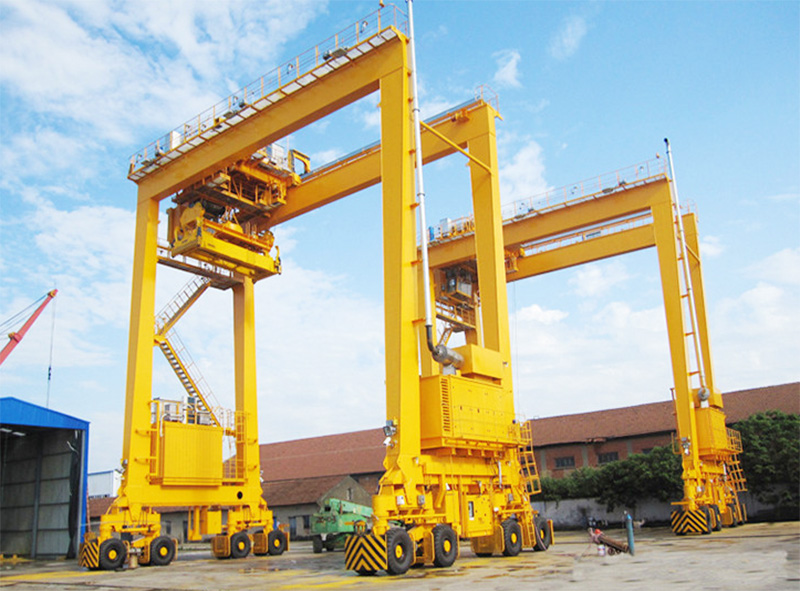 Features:
1. With a large span, it can span 14 columns or more of containers with a large number of stacked layers and can stack up to 5 to 6 containers.
2. The utilization of the yard area is high, the stacking capacity of the storage yard is improved.
3. The mechanical structure is simple, maintenance is easy, and the operation is reliable. Walking along the track, poor flexibility, limited operating range.
4. With features such as strong overload capacity, large working range, and work balance, it is suitable for large spans and frequent loading and unloading operations.
5. Applicable to container terminals with limited floor space and high throughput. Railway freight yards, ports, open storage, container transfer stations, etc.