Buy Double Girder rolling Bridge Crane parts Purchasing Price
Double Girder Bridge Crane
OLATCRANE

HENAN

30workdays

10set/month
1. The double girder bridge crane mainly consists of a bridge girder, trolley traveling mechanism, crab and electrical appliances, and is divided into 2 working grades of A5 and A6 according to the working frequency.

2. The double girder bridge crane feature welded box beams. All the sections used for main girders and end girders are computer-optimized for high performance and low weight, benefits that pay in terms of strength and cost-efficiency.

3. This double girder bridge crane operation is completed in the driver's chamber.
double girder crane Price, bridge crane Purchasing, Buy bridge crane parts, rolling bridge crane
Brief instruction:

1. The Double Girder Bridge Crane is and medium-duty and heavy-duty materials lifting machine, with a lifting capacity of 5-350 ton, span of 10.5~31.5 meters, and a lifting height of 6-18 meters. The equipment is widely used in factories, mines, warehouses, and workshops.

2. The Double Girder Bridge Crane is mainly comprised of a box-shape bridge, trolley, long traveling mechanism, cab, and electric control system.

3. It is prohibited to use the equipment in the combustible, explosive and corrosive environment.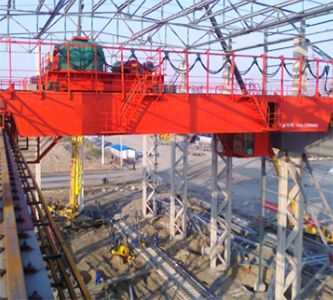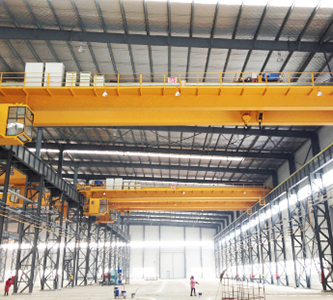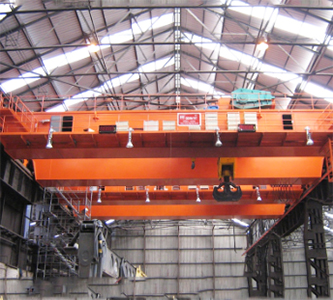 Safety features:

1. Weight overload protection device will warn when the lifted materials are beyond the capacity, and the displayer will show the data.
2. Current overload protection device shall cut off the power when the current overstep the set figure.
3. Emergency stop system shall be used to stop all motions once an emergency occurs to avoid more damage.
4. The limit switch prevents the traveling mechanism from over travel.
5. The polyurethane buffer can absorb impact and help traveling mechanism stop softly and harmlessly.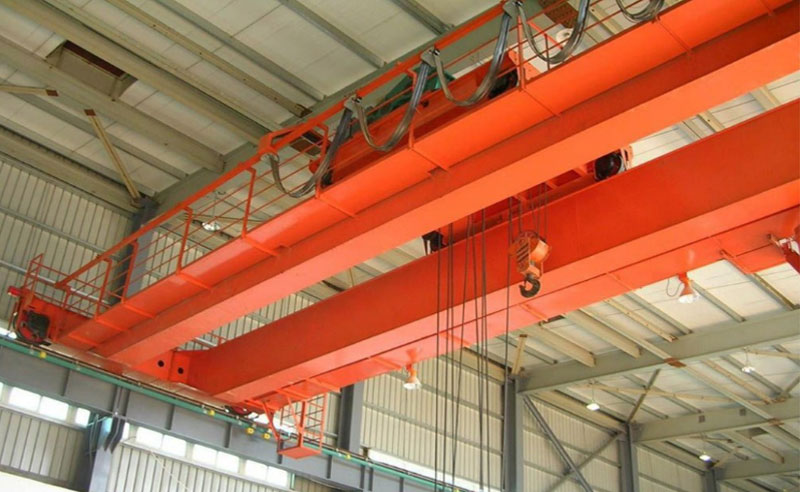 Steel Mechanism :
1. High-quality carbon steel Q235B and Q345B;
2. Connected by high strength screws;
3. Welding seams are tested by X-ray and ultrasound;
4. Compact structure, small volume;
5. Compact reducer motor drive, step-less control, hardened gears, and safety disc brake;
6. Good operation performance, step-less speed regulating and running smoothly;
7. Painting high-quality epoxy zinc-rich primer and the thickness of oil film is 140μm;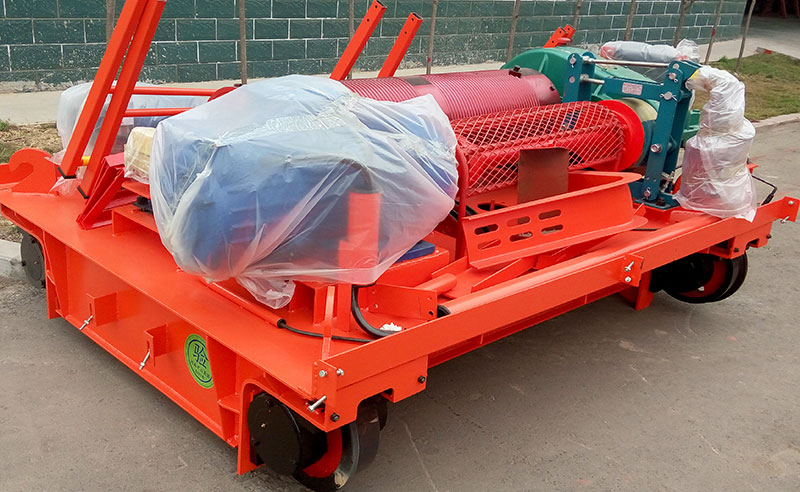 Lifting mechanism:
1. High-quality crane winch;
2. Forge crane wheel ;
3. Winch work duty A5 or A6;
4. ZQ series reducer;
5. Control panel protection degree is IP54;
6. Voltage lower protection function;
7. Rain cover for outside hoist, driving units, electrical cubicle.