Sales Buy Double Girder portable height Gantry Crane Brands
Double Girder Gantry Crane
OLATCRANE

HENAN

30workdays

20set/month
1. The double girder gantry crane is for the heavy-duty working class, it is applied in outside plant or railway sideways to conduct common lifting and loading unloading works.
2. This double girder gantry crane is composed of two beams, four support legs, ground beams, crane traveling systems, trolley, and electric equipment.
3. The beams and legs adopt box-type welding frame, the crane traveling mechanism adopts separate drive.
4. All motions are operated in the driver's cabin or wireless remote control, the power supply of crane adopts cables or sliding wires, select one when ordering.
5. The double girder gantry crane is heavy-duty type crane, the duty grade is A3~A7, the temperature of the working environment within -25~+42 degree.
6. The capacity from 5t to 300t, the span from 12m to 35m, the standard lifting height from 6m to 30m.
Buy Double Girder Gantry Crane, port gantry crane Brands, Sales portable height gantry crane
Application:
1. This model double girder gantry crane is a general type crane, which is widely used in open ground and warehouses to handle materials. It can be used for the granite workshop, mine industry, stone warehouse, and coal plant, steel structure, precast concrete, port and so on.
2. The control methods of this gantry crane are ground control and cabin control. It is used together with an electric winch. It is a rail type traveling gantry crane, it will be traveling on the rails of the floor.
3. Its proper lifting weight is 5 to 500 tons, span is 12 to 36 meters, the working temperature is -25°C to -55°C.
4. The working class can be A3~A8 grade.

5. Power is supplied by cable or slide wire by the crane drum.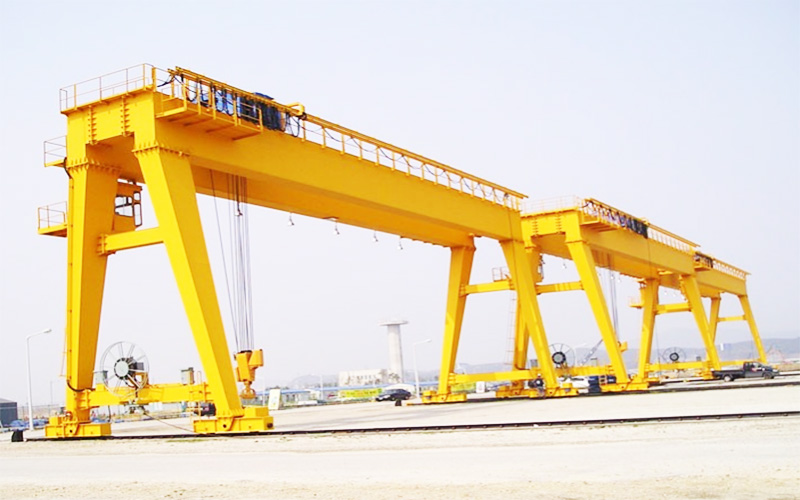 Feature:
1. Reasonable structure.
2. Favorable performance.
3. Smooth starting and stopping.
4. Safe and reliable traveling.
5. Low noise, commodious cabin, and a good view.
6. Convenient maintenance, excellent exchangeability for parts and components.
7. Saves electricity specifications.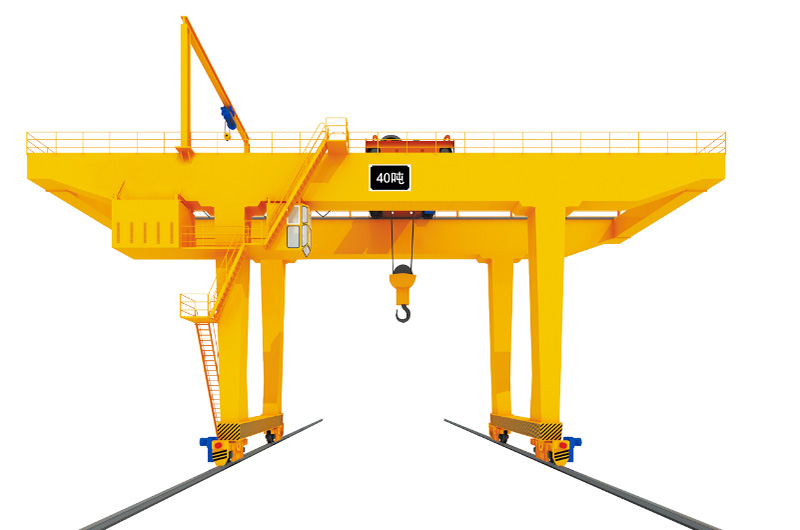 1. The double girder gantry crane raw material is Q345 or Q235 steel plate.
2. It can be with cantilever on both sides of the crane or one side of the crane according to the customer's working situation.
3. The double girder gantry crane traveling on the rails of the floor. The power supply is the crane drum with the cable.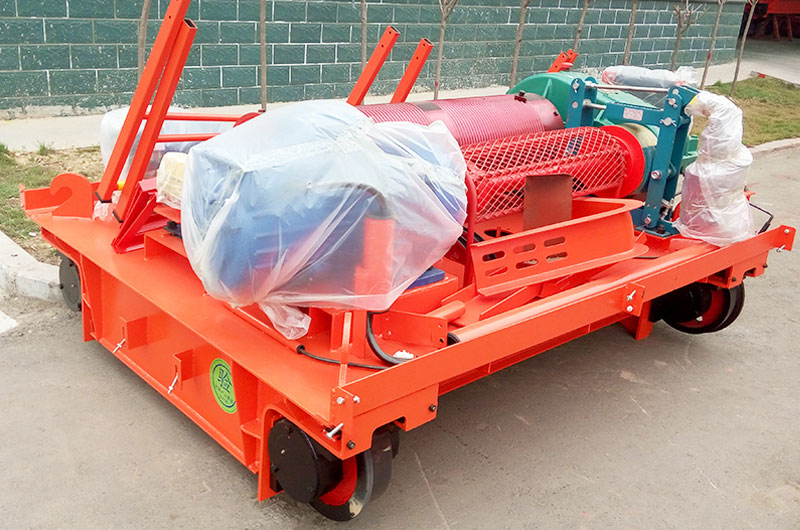 1. The lifting mechanism is a winch, it can be equipped grab, magnet, hanging-beam for the special industry.
2. According to the customer's different working duty or working condition, the winch can choose a different type of structure. So the configuration is different.
3. If the gantry crane is used for outside, the winch will be adding raincoat, and the motor and steel painting will add protective paint. For traveling motor on the gantry crane ground beam, there will also add protective cover. Of course, beyond that our motor will be higher IP grade.