Buy Supply Two Way Electric Open Winch Kit Purchasing Price
Electric Open Winch
OLATCRANE

HENAN

30 workdays

20 set/month
1. The open electric winch is suitable for double girder overhead cranes and gantry cranes and used in factories, mines, harbors, warehoused, cargo store areas.
2. We have a professional technical team and open electric winch workshop. Can meet customer customization needs for the open electric trolley. Electric trolley meets FEM standards and can be passed CE certification.
3. The open winch is for heavy-duty double girder overhead crane, gantry crane for handle material, the motor is three-in-one type, usually, we can equipped advance high-quality domestic brand, also the brand can be chosen by customer's specific configuration.
Electric Open Winch
The electric open winch is mainly used in double-girder cranes, and the electric winches are placed on the bridge rails and can be moved along the width of the workshop. The winch is mainly made of steel plate welding, consisting of a small frame and a trolley moving mechanism and lifting mechanism.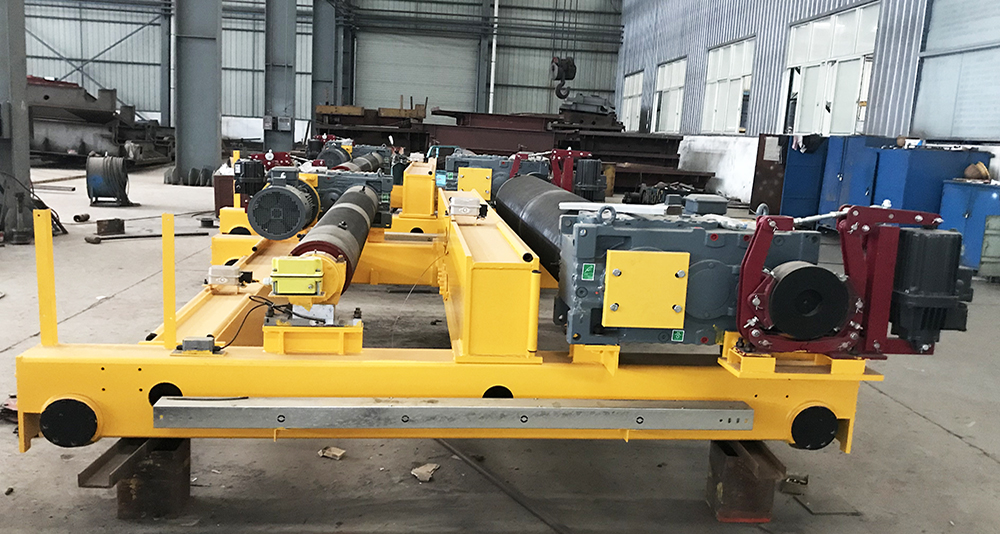 The electric winch moving mechanism is composed of a trolley motor, a brake, a coupling, a speed reducer, and a wheel. The winch motor drives the winch driving wheel through the reducer, and the dragging trolley moves along the guide rail. Since the winch driving wheels are close to each other, they are driven by one motor.

There are two types of transmissions for the electric winch moving mechanism: one is that the reduction gearbox is in the middle of the two drive wheels; the other is that the reduction gearbox is mounted on one side of the electric winch. The reduction box is installed in the middle of the two driving wheels so that the torque of the transmission shaft is relatively uniform; the reduction gearbox is installed on one side of the electric winch, which makes installation and maintenance more convenient.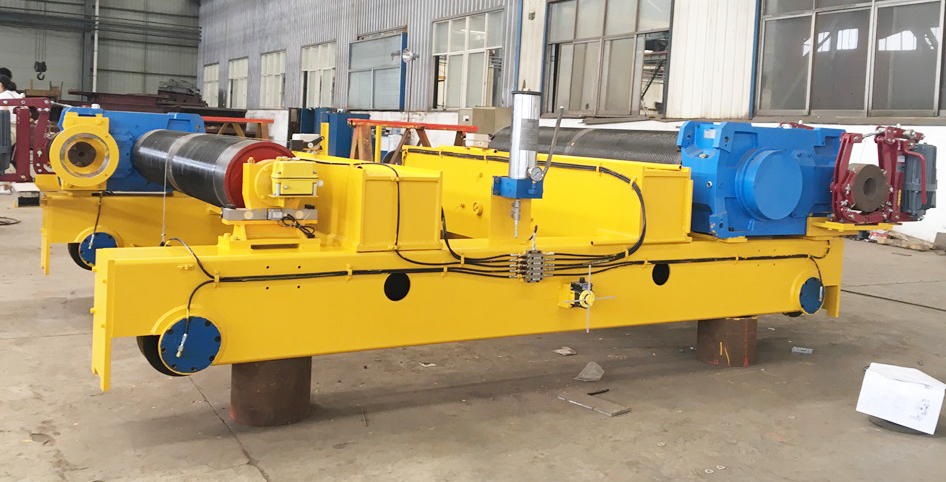 Advantages
The wide range of lifting capacities from 5ton to 500ton.

The wide range of lifting height from 6meters to 100meters.

Its compact design provides a better impact on the overall solution of the crane industry.

Reduce the height of the plant, increase the work area, and greatly reduce the construction cost.

The main focus of our design is reliable quality, efficient and stable operation, and safe operation.

Increase production efficiency, reduce maintenance costs, extend crane life and increase return on investment, thus creating more value for customers.

Each spare parts on the winch can be design to series standard modulus, it can lavish the product combination.

Standard modulus production, it can ensure stability quality of the product, it can shorten the delivery period.
Pictures as for reference
If you need any interesting, please contact us feel free! ( info@olatcrane.com )