Buy The hydro power Semi Gantry Crane Promotions Brands
Semi Gantry Crane
OLATCRANE

HENAN

20workdays

10set/month
1. Semi gantry crane is widely used for the workshop, station, port, warehouse and, etc., It is used for loading and unloading between fixed span and it can handle many kinds of materials, such as steel structure, precast concrete, machines, components, etc.

2. Semi gantry crane is used together with CD1 and MD1 model electric hoist. It is a track traveling small and medium-sized crane.

3. It has one leg special design, so it needs to use one side of the warehouse to finish its work. At the same time, one leg special design can also save the cost.
Semi Gantry Crane Brands, the gantry crane Promotions, Buy hydro power gantry crane
Brief description of semi gantry crane:

Semi gantry crane is a kind of light type crane, commonly used in modern production. In workshops where part utilization of shop bay is required ( as in a tool room attached to a press shop ), a semi gantry crane is used. In such a configuration, one end-carriage of the crane will travel on the regular gantry rail while the opposite end-carriage will travel on a rail-mounted typically on the ground or at a lower elevation. Compared with the electric single-girder gantry crane, it can save the investment and space.
The semi gantry crane is composed of bridge, support legs, crane traveling organ, trolley, electric equipment, strong lifting trolley. The frame adopts the box-type welding mechanism. Crane traveling mechanism adopts separate driver. All mechanisms are operated in the driver cabin. Power is supplied by cable or slide wire.
Single girder semi gantry crane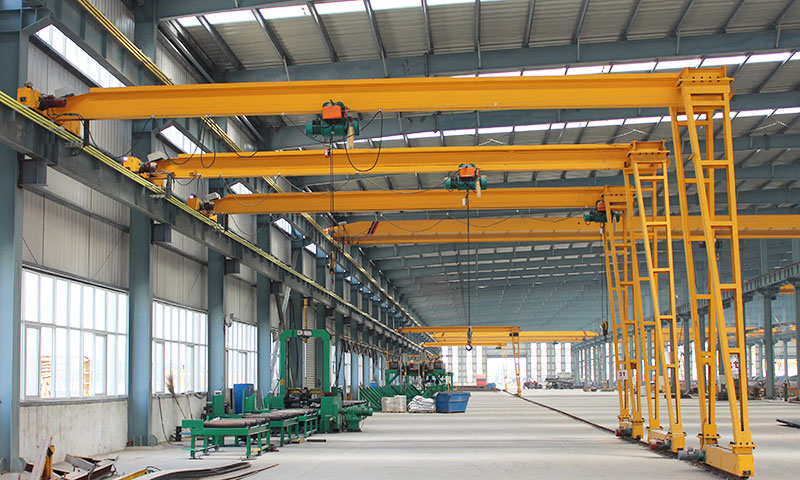 Double girder semi gantry crane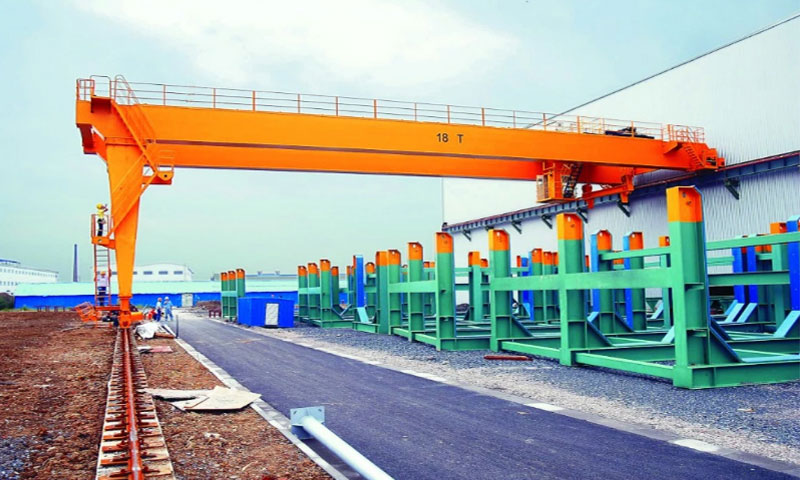 According to different work duty or capacity of handle materials, the semi gantry crane can be divided into single girder semi gantry crane or double girder semi gantry crane.
More details:
| | | | |
| --- | --- | --- | --- |
| | | | |
| Main girder | Support leg | Ground beam connect with support leg | Ground beam with traveling motor |
Advantages
1. Don't require a runway structure.
2. Their installation is fast and simple.

3. Simple and compact structure.
4. Lightweight and less wastage.
5. Steady performance and easy maintenance.
6. Just put one side rail truck, reduce the workshop space.
Safety Features:
1. Weight overload protection device.
2. Top-quality long time bearing polyurethane materials buffer.
3. Crane traveling limit switch.
4. Voltage lower protection function.
5. Emergency stop system, current overload protection system and so on.