China single Truss Girder Gantry bridge Crane Factory Price
Truss Girder Gantry Crane
OLATCRANE

HENAN

20 workdays

10set/month
1. Truss type gantry crane is a variant of the gantry crane. Mainly used for outdoor cargo yard, yard goods, bulk cargo loading, and unloading operations.
2. It's metal structure shaped like a door frame, carrying the main beam install two feet down, it can walk directly to the track on the ground, both ends of the main beam may have overhanging cantilever.
3. Single girder or double girder gantry crane with high utilization of space, large operating range, wide adaptation, versatility, etc., are widely used in the port yard.
Truss Girder Gantry Crane Factory, single girder bridge crane Price, China single girder gantry crane
Introduction of truss type gantry crane:
1. The truss type gantry crane can be a light-duty or medium-duty crane, it is mainly used in the outside places where exist strong wind, with advantages of light dead weight, small loading capacity, and strong wind-resistant ability. The cost is lower than box type gantry crane.
2. The lifting mechanism can be CD1 or MD1 wire rope electric hoist for single girder truss type gantry crane. and the lifting mechanism also can be winch for the double girder truss gantry crane.
Single girder truss type gantry crane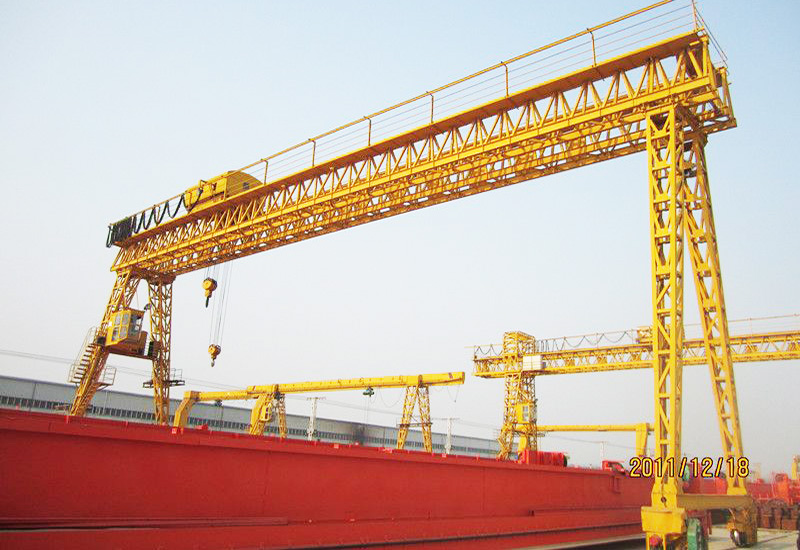 Double girder truss type gantry crane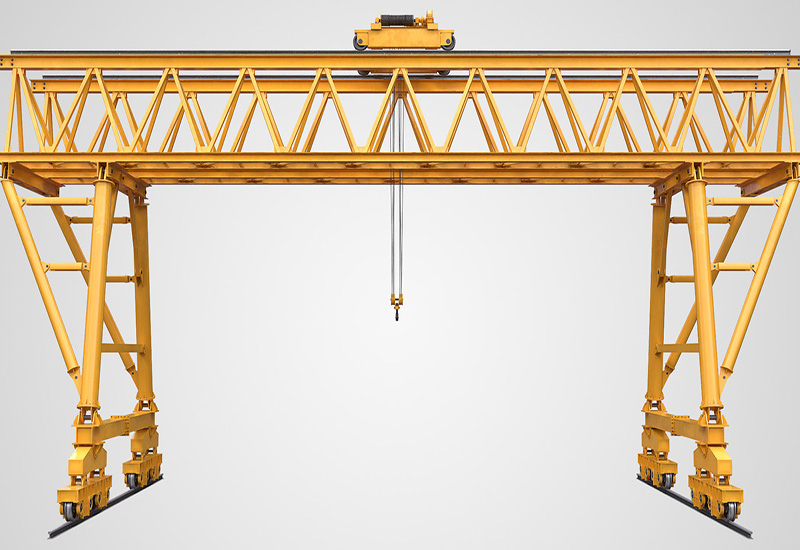 Features:
1. Simple and compact structure, strong windproof ability.
2. Beautiful appearance, lightweight, steady performance.
3. The facilitated operation, easy maintenance, safety, less wastage, low cost and so on.
4. It usually used for outside warehouse, due to the truss type structure, it can be bearing strong wind.
Control method:
Ground and cabin control. The crane power supply is divided into the cable and sliding wire, choose one by customer's request or we advise for you. Equipped with proper safety features, the water-proof cloth is needed in outdoor operation.
The gantry crane can save your cost
Because gantry cranes ride on the ground rather than on overhead runways, they don't require a runway structure. Not do they usually require concrete foundations. Their installation is fast and simple. Depending on the environment and application, gantry cranes can sometimes provide the same material handling capabilities as a comparable bridge crane system, but with significant cost savings.